Oleg Gadetsky. Writer. Psychologist trainer. Conducts trainings in Russia, Europe, Asia and the USA.

Global rating average: 4.5 out of 5
The credo of a loving parent: 8 principles of education harmonious personality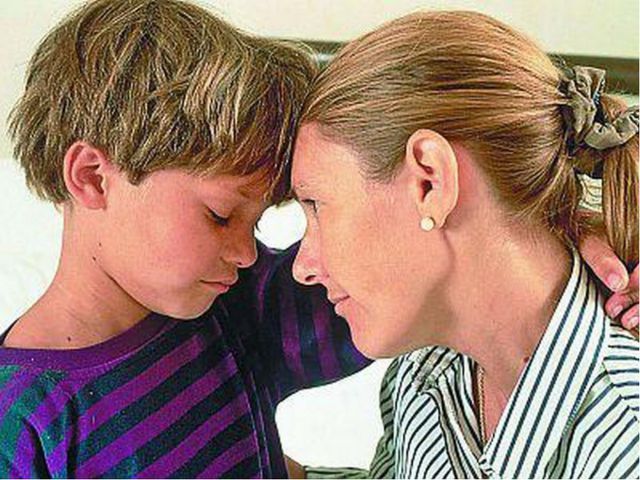 How not to make mistakes in raising children and being a loving parent. Understand what is good for the child, and what harm. I suggest you to get acquainted with8 principles of education harmonious personality and articulate their parental creed.It will help you act intelligently and with love in any situation.
Love children without conditions
The biggest and wrong action on the part of parents is the manifestation of love and attention to the child, based on his actions. On a concrete example, it looks like this. Mother says to her daughter: "If you don't remove your toys in the room, then I don't love you" or "If you don't correct a bad math score, then I don't love you."
With these words, the mother forms in the child a conviction that in order to be loved, he must meet certain requirements. Options for "love with the conditions" can be many.
Whatever your children do, you shouldn't mark and pack your attitude towards them into a wrapper of requirements. Remember that your child is always worthy of unconditional love and just like that. He should know that he is loved and appreciated. Even when he does something bad or his behavior makes you sad.
Take the child's personality
In order to raise a child with a harmonious and integral personality, it is important to pay attention to their individual characteristics. Unfortunately, parents often consider children to be their property. Moms after a 9-month union with the baby tend to take it for a long time to be part of their body. And fathers hope that the child will realize the goals that they could not realize themselves.
The main task of the parent is to accept the individuality of the child and cultivate in him the qualities of a worthy person, to reveal the talents and abilities laid down by nature.
Treat children respectfully.
If in relations between parents and children there is no mutual respect, then there can be no talk of a happy future. All your words and instructions will not have feedback and a positive result. Raising voiceTalking to the child from the position of superiority, parents form in it a low self-esteem and self-doubt.As a result, as an adult, the child will be afraid to take responsibility and make decisions.
Respect the personality of the child. Encourage and instill confidence in him. You will notice that respect will become a regular part of your relationship.
Allow the child to make mistakes
Moms and dads often fear that a child, knowing the world, can harm himself. Of course, parents must protect the child from dangers (sockets, heights, fire, etc.). But sometimesit is good for the child to accumulate their own experiences. When, in response to any of his actions, he hears only prohibitions from his parents, the cognitive process is blocked. Allow the child to learn from their mistakes. Personal experience is the best teacher for personal success!
Encourage baby ideas
Notice and value the words and ideas of your child. Sometimes, you can ask for advice even from a preschooler. They can tell us a lot of interesting and unusual. No wonder they say that"The mouth of the child speaks the truth."Children are naturally pure and open.It is important not just to listen to the child, but to really hear what he says.
Starting from the preschool age, teach your child respect and love for yourself and those around you. Raise self-esteem in a child. Encourage him to think freely and reason.
6. Teach by example
Parents have a strong influence on the mind of a child. Up to 5 years, children copy their parents. They, like a sponge, absorb their behavior, which becomes part of their character. And character, as we know, shapes fate.
Kids will always copy you. Work on your qualities improve them. Thereby, you will automatically form in the child the need to be a good person and a whole person.One personal example works better than tens of thousands of teachings.You can only give what is in yourself to the child.
7.If it becomes necessary to punish a child, then it is important to do it correctly.
If the child has committed some act that is not good from your point of view, you need to talk to him without committing physical violence. Screaming also you will not achieve anything and the next time the situation may happen again.The worst punishment for a child is indifference or disregard.You can not deprive children of love and attention.
You need to patiently explain to the child what he was wrong about. In your message should be laid wisdom, which will form in him a harmonious personality.
8.Teach your child good relationship skills
An ideal variant of such preparation is a personal example. When a child sees that there is respect and love in the relations between the parents, he will obey them both.
Keep respect in relationship with each other. Do not make a loud argument with a child. If you are divorced from your former spouse, speak only good words about him or her.
Encourage in children their best qualities, teach them compassion, mercy, charity, forgiveness, care for the world around them.Do not cease to develop and work on yourself; be faithful to your credo of a loving parent.And then you will surely bring up a harmonious and integral personality in your child.