How to make a scarecrow on Maslenitsa do-it-yourself: 30 great ideas
Greetings to all! Pancake Week is approaching, and as everyone knows, there will soon be a presentation dedicated to the wires of winter. And how to see off the winter and without the main character, namely, I mean the effigy of Maslenitsa.
Every year she appears in the winter, it is made of different materials, but in most cases from straw, and then wrapped in bright painted beautiful fabric, it turns out such a big funny little girl like a doll or grandmother.
A fair is usually organized on this day, at which pancakes are exhibited as the most important dish, traditionally, so delicious and lacy, that you will just kiss your fingers, because there is always more fun in the cold, and even with company. You can also see all sorts of exhibitions with various handicrafts that are made with their own hands.
At the very end of the holiday, it is burned at the stake and, at the same time, they meet spring,which means the sun will glow brighter and the sound of birds will be heard loudly.
How to make a stuffed Shrovetide with your own hands out of straw?
Everyone knows that in Russia they made such fun things from simple material like straw, this is the most common form, and in our time too). Using this simple description scheme you can easily decorate the upcoming celebration, which can take place even in school and kindergarten.
Such a scarecrow of Maslenitsa is very large, it looks like a girl or a symbol of a female image.
Of course, they burned huge huge effigies on fires, sang songs, but the children themselves could make small creations themselves, also from straw.
Here they are what beautiful).
Often the straw was hidden under any deed or unnecessary things, or even performed work without it.
In my opinion it looks more like a scarecrow).
So of course make from what you have on hand, choose your favorite option.
Moreover, when there is where to look and see all the step-by-step actions of making work:
The result turns out to be pretty and you will agree that such an odd job is quite easy to do. Any scarecrow made from straw can be hidden by any openwork or multi-colored fabric.
Or still you prefer the usual version, then at least decorate with a satin ribbon.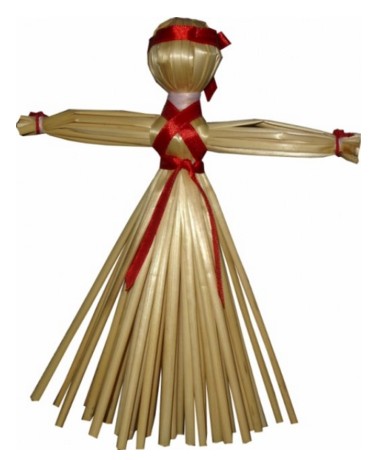 Here is another step-by-step instruction from bastard.
It turned out quite modern and very impressive.
Master crafts from a broom
The next option is so funny, because it is made from an ordinary broom or a broom. Yes, you yourself have probably guessed how to do such a scarecrow, and that is taken as a basis.
In general, create and please everyone).
I have no doubt you will succeed.
Making a Maslenitsa doll for a holiday to school for the exhibition
In one of my articles, I already shared with you a master of such a craft from an ordinary plastic bottle and cotton pads, I hope you liked that doll very much, if you want to make the same one, follow the link.
Or make just such a miracle to meet with spring from a sprig of a tree that will look like a slingshot, about 26 cm long.
Or the one you like best?
Schoolchildren and preschoolers can come up with anything, that's the idea for the exhibition, do you like it?
Or usually children make drawings, pictures with images of symbols of the upcoming holiday.
This can be done using pencils.
Or felt-tip pens, of course paints.
The schools also adorn the hall for holding this event.
Posters and standgates are being made.
Master class stuffed out of paper at home
I suggest you watch this video, which I liked, I think that you will also make such an interesting souvenir, and from paper.
On one site I stumbled upon such a paper idea, it looks provocative.
Just like girlfriends)).
You can use newsprint or magazine paper, even color.
A small souvenir from fabric and thread
I suggest all the skilled workers to do the following, take the usual fabric and thread and build a doll that will symbolize Maslenitsa. Often, such dolls were made and they were a kind of amulets for children.
Do not forget to tie a scarf on your head, you get such a charm.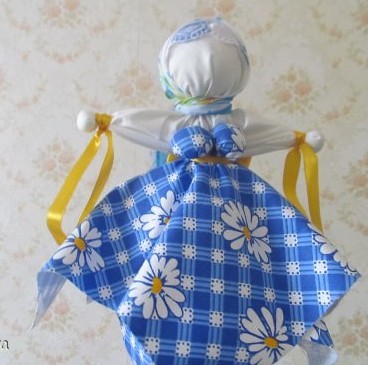 As you can see, satin ribbons are also used for garters.
But even without them, you can make a stunning masterpiece.
Yes, and no, see.
Such pupae will of course become a decoration of the holiday, and most importantly, you can also make the most important symbol of this celebration, bake real pancakes or tie, sew from felt))).
So, choose any model and create, and then share your feedback and suggestions.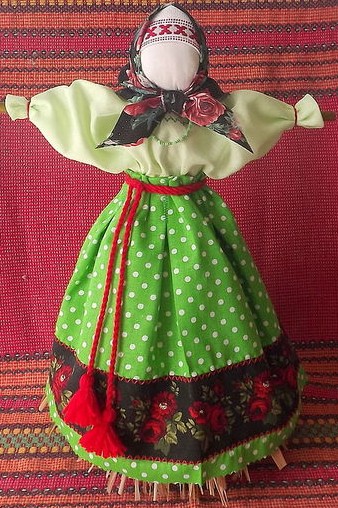 Well, the easiest and easiest option is to make a product from threads.
Or use this video tip.
At this I tell you see you soon see you here.