Contemporary art does not die. Theater, cinema, literature, architecture, music and talent ...

Global rating average: 4.67 out of 5
About the practical benefits of vodka ... in everyday life
All mass media only assert about the dangers of alcohol, in the first place - vodka.
And today, I want to offer you alternative information - about the beneficial properties of this drink.
So, vodka can be very useful in such cases:
1. In order to remove the adhesive plaster from the wound without pain, soak it in vodka. She will dissolve the glue.
2. To clean the putty of the seams in the bathrooms and showers, fill the bottle with sprinkler with vodka, spray on the putty, wait five minutes and rinse with water. Alcohol in vodka kills fungi, mold and other microorganisms.
3. To clean the lenses of the glasses, wipe them with a cloth slightly moistened with vodka. Alcohol in vodka will clean the glass and kill the bacteria.
4. Extend the life of razor blades by dropping them in a glass with vodka after shaving. Vodka disinfects the blades and prevents them from rusting.
5. Spray vodka on vomit stains, rub them with a brush, then blot dry.
6Using a piece of fleece, apply vodka on your face as an astringent; it will clear the skin and narrow the pores.
7. Add a glass of vodka in a bottle of shampoo. Alcohol cleans the skin, removes toxins from the hair and stimulates hair growth.
8. Fill the floor with a one-liter bottle with vodka sprinkler and splash on flies, wasps and bees to kill them.
9. Pour half a glass of vodka and half a glass of water into a plastic bag and put it in the freezer. Such an ice pack with the formed slurry can be used to remove pain and pressure.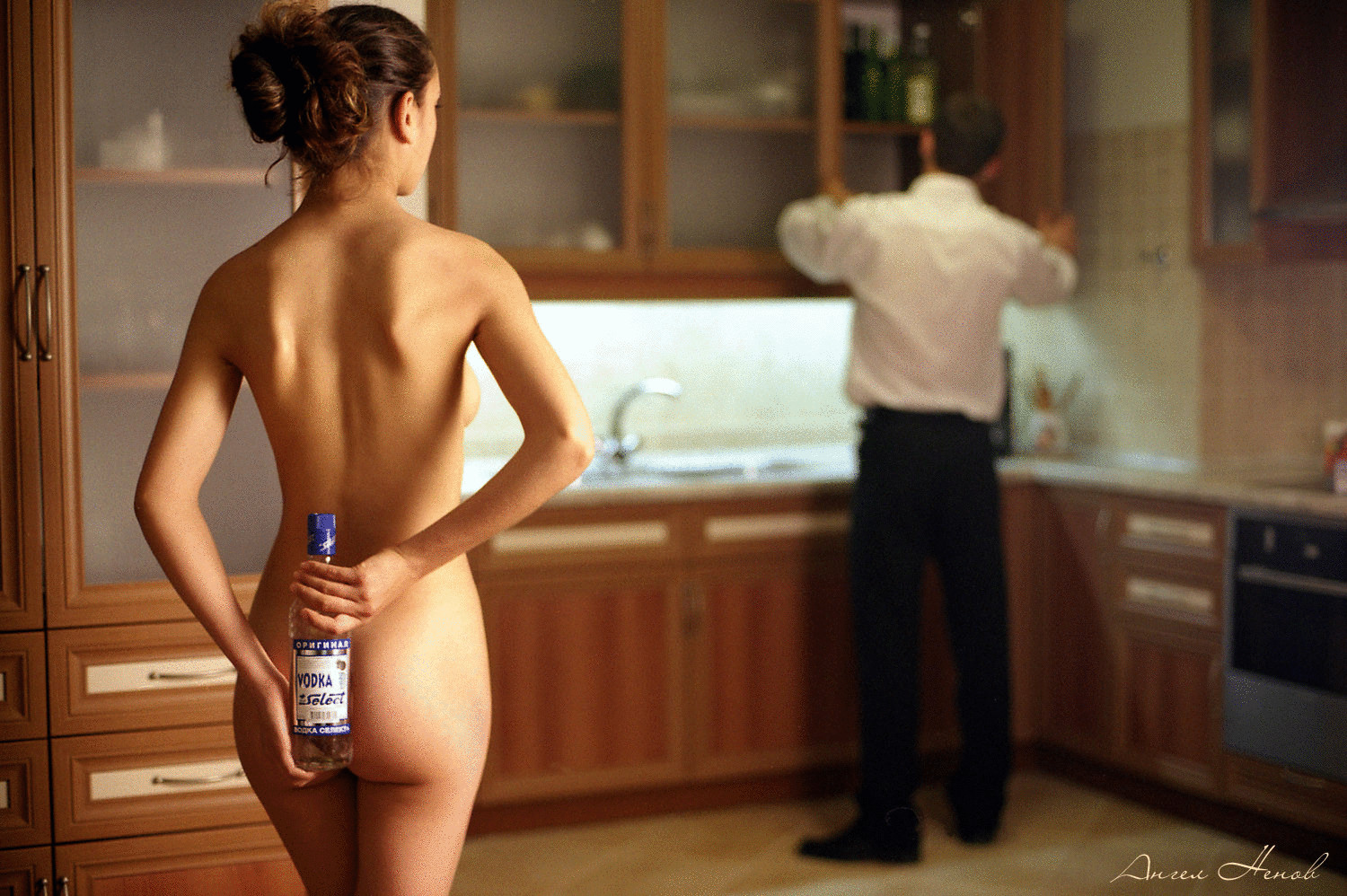 10. Fill a jar of mayonnaise with fresh lavender flowers, cover it with vodka, screw on the lid and place in the sun for three days. Strain through cheesecloth and use the tincture as a mixture for pain in the bones and muscles.
11. Make your own mouthwash by stirring nine tablespoons of ground cinnamon in a glass of vodka. Strain. Stir in warm water and rinse your mouth. Do not swallow.
12. Dip a cotton swab on a match into the vodka and touch the herpes on the lips a few times to dry it.
13. If a blister burst, pour vodka on it, as a local anesthetic and for disinfection.
14.To get rid of dandruff, mix in a glass vodka two teaspoons of ground rosemary. Let stand for two days, strain, massage into the scalp and allow to dry.
15. To get rid of ear pain, put a few drops of vodka in your ear. Wait a few minutes, then blot. Vodka will kill bacteria that cause inflammation and pain in the ear.
16. To reduce fever, rub vodka back and chest.
17. To get rid of bad foot odor, wash them with vodka.
18. Vodka will help disinfect the jellyfish burn and relieve pain.
19. Pour the vodka on a burn from poison ivy, it will help dissolve toxic urushiol oils on the skin.
20. Rinse your mouth with a toothache. The gums will absorb some that will dull the pain.